Is it the auditors or finance departments? 
It is not a business insight or a closed secret; it is the current situation of most companies: We need to be better at implementing a digital framework and getting ahold of all our data. And this goes for both finance departments and auditing firms. To succeed, it demands that you understand and implement effective digital systems that can integrate well with each other. Furthermore, digitalization in finance creates an opportunity for auditing companies to become advisors and show how. Especially when discussing group accounting and multiple systems, like Sage, SAP, Silverfin, Business Central, etc. With many small companies building their business framework on a digital foundation, two things are, namely, happening:
Big companies risk losing their market position because they can't develop at the speed needed.
Small companies need advisors who can help and understand their digital finance landscape.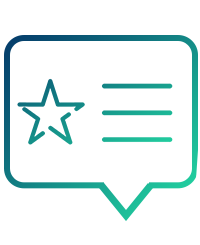 With Gartner saying that 85% of all companies will go to the cloud by 2025, how can auditing firms not go the same way? Like Partner & COO from the Business Partnering Institute, Anders Liu-Lindberg wrote in a recent article – too many auditors are stuck on a paper-filled process, with clients surpassing them digitally.
In finance, our simple goal is to: increase income and cut expenses.
And the same goal is adaptable to the audit space internally and towards their clients. For example, we saw a significant lead on cloud software in a recent poll asking +500 finance professionals what type of technology should digitalize the auditing process. Today, cloud software, like Konsolidator Audit, can accelerate the speed of financial consolidation while complying with the necessary regulations. As a result your gain: a faster close, which equals more customers.
Today digital tools are cheaper and more efficient than software in maintaining manual processes. We are so far in the digitalization in finance that you are now losing money on keeping these work processes; Especially if these are out of habit and convenience. The question is, why are you not leading the change?
We have a shared responsibility.
Currently, the seasons influence the audit business, which doesn't have to be the case. Certainly, the digitalization in finance can be a shared responsibility. It is time for auditors to create an opportunity to go beyond the financial statement and into the relevance of the organizational development for their clients. There is a big gap for organizations that need insight into their economies – an opportunity to increase the customer base for every auditing firm and not just the big four. Bottom line: Become better advisers, and prepare to answer your clients' questions, like:
How do I get a better and ongoing insight into my Group's economy?

Which digital solutions are relevant for my company?

How does our company's performance reflect the industry?

How can I best collect all my data from multiple ERPs in our subsidiaries?
Why KONSOLIDATOR AUDIT is the right solution for you
It is not just the customers who can benefit from optimizing and automating time-consuming manual processes. Find ways for your team to work smarter by minimizing your time spent chasing errors so you can increase your firm's profitability. With more time available, Auditors can make room for more relatable advising and more clients.
Start with the consolidation – one of the most time-consuming and error-filled processes.