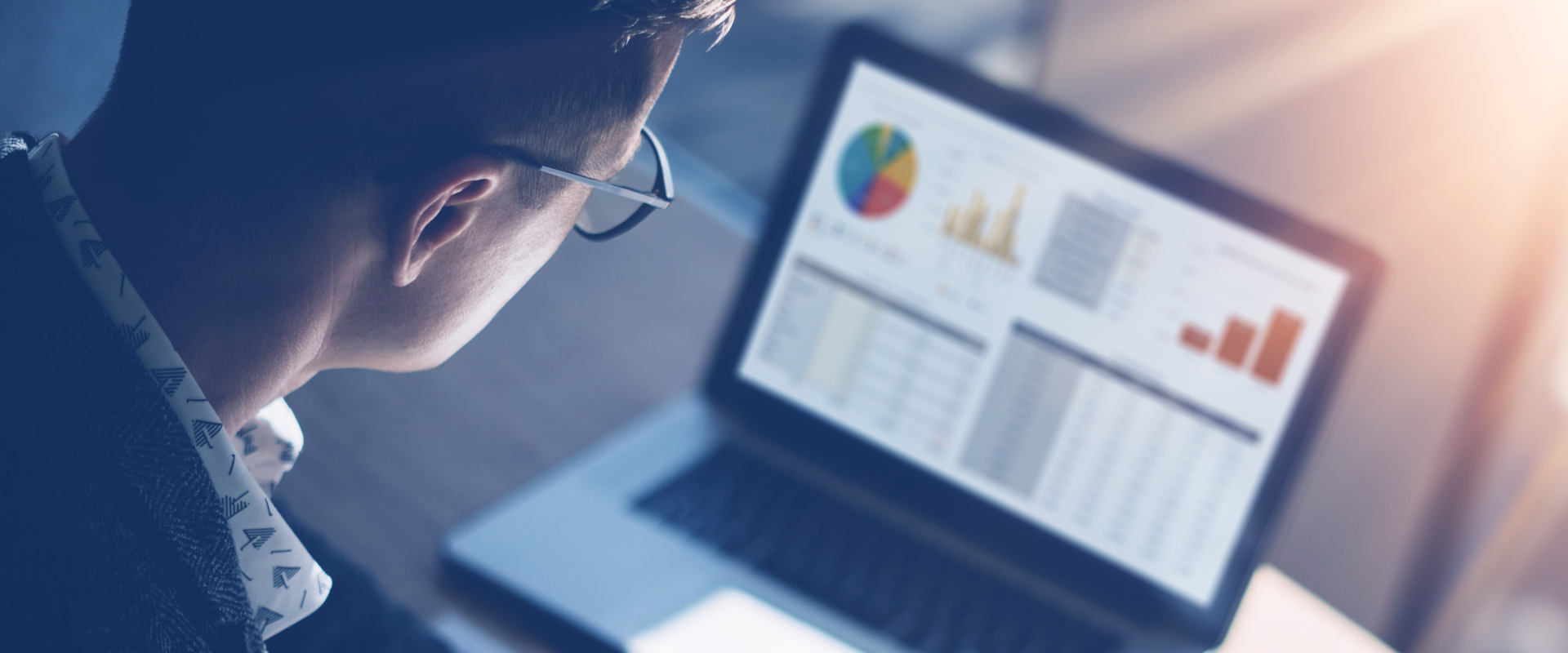 Make optimal use of your data with Power BI, and make an impact
High-level reports are crucial to get a clear overview of your business' finance, and the relationships between all your strategic measures.
But the value of your data depends alone on your ability to communicate it's story in an efficient way.
If you are not successful in communicating your data right, it will lose it's value.
That is what happens if you present your data in long-winded tables with lots of numbers. The opposite is what happens when data is sorted, arranged, and presented visually (in Power BI). This makes is easier for the human mind to comprehend, and therefore also easier to make fast, data-driven decisions.
And that is what you (and your management) want!
Unfortunately, neatly presented data isn't always what happens in the real world. 
Regardless, if management relies on it or not.
So, let's talk about data visualization and how you use it for your management reporting to provide the necessary and relevant information needed to run a great business.
Both on the strategic level and the operational level.
And let's talk about how you provide more strategic knowledge that support the strategic goals.
Look at these two types of reporting and ask yourself this;
1) How does this apply to my own data?
2) How easy do I make it for management to identify trends, patterns, and outliers within my data sets?
The right information brings knowledge. And knowledge is power.
But data alone does not give you (or anyone else) power to make strategic decisions. You probably already know this but sometimes we need a visual picture to fully realize it. And that is why showing data to business stakeholder in long-winded tables and with lots of numbers is a no-go!
For this Power BI truly is your (free virtual) friend!
And as music to any finance professionals' ears, Power BI is an inexpensive and tangible tool you can access right now! It is a logical extension of Excel, so a tool you as an accountant can easily turn your hands to.
The power of Power BI for complex financial data
Power BI turns your complex raw data into actionable insights to help you avoid erroneous strategic decisions to help you;
✅ Identify hazards and areas that perform poorly
✅ Uncover Hidden Patterns
✅ Illuminate New Potentials
✅ Discover the latest data trends
✅ Gain speed in the data to insights process
And that is how your reporting becomes powerful and how you can support strategic decisions.
Get the maximum output of your data with Konsolidator and Power BI
So, now that we have touched Power BI on a high level lets look at how you do it in practice.
There are 4 ground pillars in good management reporting;
Data collection, consolidation, and sorting of relevant data.
Analysis, of the relevant data.
Visualisation – the act of showing data in a more digestible and user-friendly format.
Insights, more effective and fact-based foundation for management´s decisions processes
Konsolidator supports you in all 4 steps and makes the data journey from consolidating data to visualizing it is simple once you have gathered all your data in
Konsolidator´s data warehouse.
The journey looks like this;
You connect your data from your Konsolidator data warehouse to Power BI
You process it
You visualize it
With Konsolidator as a consolidation tool on top of your ERP system we help you automate your consolidation and ensure that your data is reliable and accurate.
Anyone knows that your reporting is only as good as the data that it is built on. So, ensuring accurate processes around data registration is the very first step in providing efficient management reporting.
Whether you use Konsolidator or a different tool the purpose is the same – you need to spend more time on providing decision support end less time on controlling the reliability of your data, and you can only to that if your data processes and reporting are not too manual and time consuming.
Power BI is an integral part of Konsolidator.
This means that Konsolidator extracts your data from your ERP system, consolidates them and enables you to visualize them after and select dashboard representations with filters, pulling complex financial data into a format the non-finance professional can interpret.
In this way accountants can also share consolidated results with the click of a button across stakeholders and you can schedule data refresh at month end to increase efficiencies and drill down into the details.
Analyze your data from Konsolidator with Power BI
The advantages of using Power BI with Konsolidator are many.
To give you a clear picture of what it means for your daily work here are some of the main differentiators that will boost your reporting;
Data is continuously updated as you get new data into your Konsolidator Data warehouse

Power BI supports live connection

Your data is easy to share with others

Large amounts of data can be processed quickly

Power BI can connect to different data sources simultaneously

You get interactive visualizations instead of dead excel sheets 
If you are not currently using Power BI and being asked to deliver faster management reporting, right now you need to look to what tool(s) could enhance your capabilities in the areas of data visualization and analytics.
And here the combination of Konsolidator and Power BI is particularly strong.